There is nothing like the smell of fresh-cut grass during the Spring season. Having a well-maintained yard is not only good for your own peace of mind but it has several other benefits as well. There are many reasons your yard needs lawn mowing services, including cosmetic benefits as well as creating stronger, healthier grass. Here, POPS Landscaping discusses the top five reasons you should call us today to schedule routine lawn care. Let us know what you think and be sure to call us today for scheduling and pricing.
Why Lawn Mowing Services Are Important
Saves Time
If you are like the majority of homeowners, you know that keeping a healthy and thriving yard can take time and effort. With only so much daylight in a single day, it can challenging to stay on top of regular lawn care and maintenance. Professional lawn mowing services like POPS Landscaping are designed to alleviate that headache. By hiring us, you give yourself more time to spend with family or friends. Forget about the yard and let the professionals at POPS handle your yard. Worry about other chores and tasks while our trained staff keeps your lawn looking fresh and healthy.
Saves Money
Wasting money is one of our biggest pet peeves. The last thing we want is for you to waste time and money on lawn mowing services or products. The professionals at POPS Landscaping can help you avoid wasting money on DIY products and solutions that don't keep your yard healthy and looking clean. It is important to give your lawn the right amount of attention it needs on a regular basis. Our professional staff will come up with a weekly or bi-weekly plan to give your yard the best solution possible. You will find that POPS Landscaping can do the job quicker and oftentimes cheaper than most DIY solutions. Give us a call today to learn more!
Boost Curb Appeal
How many times do you drive by a yard and are amazed at its upkeep and beauty? Proper lawn maintenance can have your neighbors doing the same thing for your yard. A well-kept yard can significantly boost your home's curb appeal. If you are planning to sell your home in the near future, a well-kept lawn is important. The landscape and lawn is the first thing potential buyers will notice when they show up to look at your home. Having a professional lawn mowing service like POPS will increase the value and appearance of your neighborhood and help you sell your home!
Improve The Health Of Your Lawn
Nobody likes an unhealthy-looking yard. In order to keep lawn diseases such as brown patches and common insects from damaging your yard, hire POPS Landscaping. It's vital to keep your grass healthy and strong as possible. With regular lawn mowing services, our trained and professional technicians keep your yard at the proper height for photosynthesis and nutrient absorption. Our services also ensure the grass grows evenly throughout your yard and that the blades are all getting the correct amount of nutrients.
Minimize Pests & Other Wildlife
Lawn care neglect can lead to unhealthy grass growing on your property. When tall grass takes over, it creates a breeding ground for unwanted pests. With one unwanted pest comes many, which in turn leads to an infestation. Yards in shady areas also tend to attract more pests as well. It is very important to keep your property well-maintained with proper lawn mowing services. At POPS Landscaping, our curated plan for your yard will keep grass from growing too tall and take away any unwanted pests or wildlife from making a home in your yard.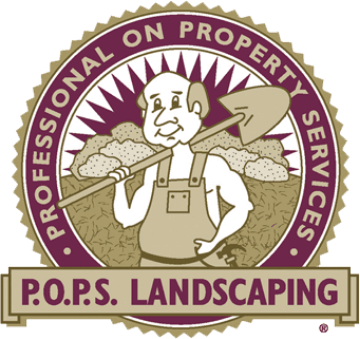 Need Lawn Mowing Services? Call POPS Landscaping Today!
Taking care of our yards and homes adds to our communities and enrich our lives. POPS Landscaping offers a full range of landscape maintenance services, tailored to meet your residential or commercial needs. The more homes in one neighborhood we service, the more competitively priced we can be on each property! POPS also offers a full-service lawn maintenance program on an annual contract, weekly or biweekly service agreement. This program is a 'highly manicured' type that is all-inclusive—our fee ranges from $250 to $750 per month for most residential or commercial properties. Ask about our referral programs. Give us a call today!