Are you building an outdoor patio? Stamped concrete and pavers are both options, but which should you choose? Pavers or stamped concrete – make your choice and pick either one! It is not a very easy task as there are many options, designs, and materials to choose from, and it is confusing and challenging to compare them. They're both durable and functional as well as versatile. However, they do differ, so you'll need to find out about the positives and negatives of each material. POPS Landscaping is here to help you find out more about each option mentioned above. We'll tell you everything you need to know about stamped concrete, pavers, and hardscapes – from pros to cons and costs of each so you can decide which is best for you.
Concrete vs. Pavers
What Is Stamped Concrete?
Stamped concrete is a versatile option that can be custom-colored and patterned to add color or texture to your outdoor space. You can choose from a variety of colors, patterns, textures, and finishes to enhance the appearance of your patio. Stamped concrete is also easy to maintain, making it a popular choice for homeowners who have busy lives.
Stamped concrete can also be an effective drainage system for your patio because it's porous and absorbs water quickly. This helps prevent water pooling on your patio after rainfall or snowmelt, leading to problems like mold growth.
What Are Pavers?
Pavers are another popular choice among homeowners looking for an attractive but affordable patio option. Pavers are made from natural materials such as stone or clay, which means they're durable and long-lasting. They're available in many colors and textures, so you can find one that's perfect for your home! Like stamped concrete, pavers are easy to clean when needed and repair if they get damaged by weather or other elements like pets or children playing on them.
What Is The Cost Of An Outdoor Patio With Pavers?
The average cost for a basic paver patio is about $25-$30 per square foot for installation only (excluding the removal of the existing patio). This does not include any materials or design fees. The average cost for an engineered stone or brick patio is about $30-$35 per square foot for installation only (excluding removal). Again, this does not include any materials or design fees. If you are looking at installing pavers yourself, they can range anywhere from $5-$10 per square foot installed if you do all the work yourself (excluding removal).
What Is The Cost Of An Outdoor Patio With Stamped Concrete?
Stamped concrete is a great way to add extra curb appeal to your home. It's affordable and easy to maintain, and it can be used in a variety of ways for your patio or driveway. If you're thinking about adding some stamped concrete to your property, here are some factors that you'll want to consider.
The cost of stamped concrete varies depending on the size of the patio and the type of material used for the stamping. On average, our services typically cost $15 per square foot for new poured concrete and stamped colored concrete goes for roughly $18-$25 a square foot. This price includes materials and labor costs associated with laying the concrete and staining it with color or texture patterns.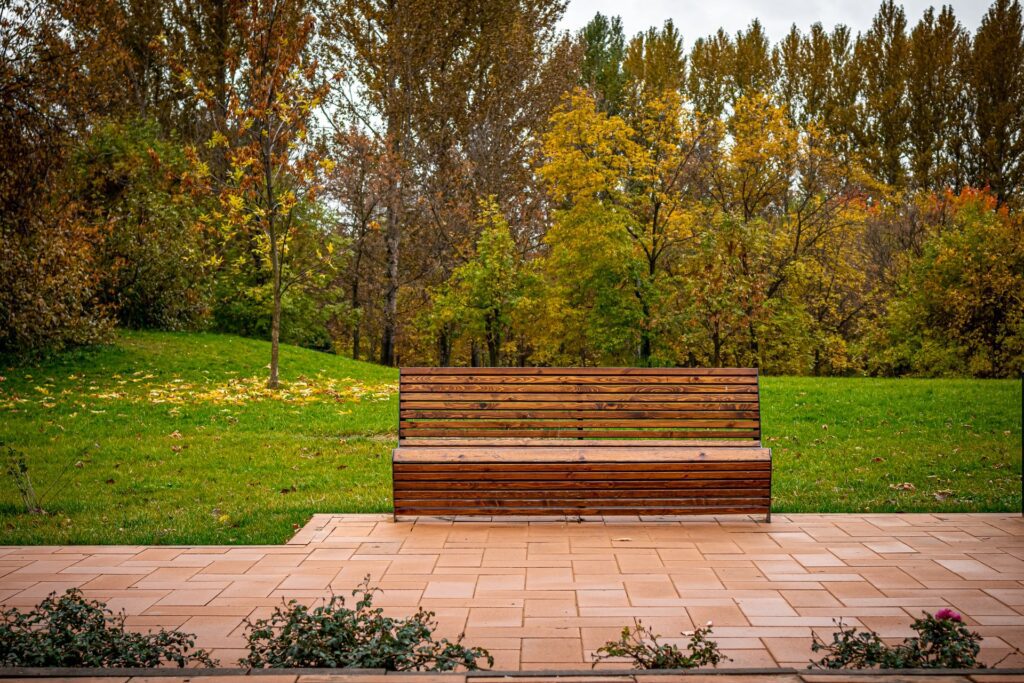 How Long Do Paver Patios Last?
A common misconception about paver patios is that they need to be replaced every few years. While this may have been true in the past, modern pavers are designed to last much longer than their predecessors. In fact, with proper care and maintenance, most paver patio installations can last up to 50 years! If you spend $5,000 on pavers today, they will still be looking good when your grandchildren graduate high school!
How Long Do Stamped Concrete Patios Last?
Stamped concrete is a durable surface that can last for decades. While some contractors may offer 30-year warranties on their work, there's no guarantee that the concrete will last this long. You should expect stamped concrete patios to last at least 15 years before you need to replace them or have them repaired or resealed.
Which Is Easier To Maintain – Stamped Concrete Or Pavers?
Stamped concrete is easier to maintain than pavers because it doesn't need to be cleaned as often. However, you'll still need to sweep off any dirt or debris that accumulates on the surface of your stamped patio every few months or so. This is especially important if you live in an area with heavy rain or snowfall because these conditions can make it difficult for water to drain off the patio effectively and cause puddles on the surface of the concrete over time.
Pops Landscaping For Your Hardscape Design
Many people are trying to choose between stamped concrete or pavers for their new patio. Each option has its pros and cons, so I've provided everything you need to know about them. POPS Landscaping does amazing work, and we have designers to meet all of your patio needs! Give us a call today to learn more about pricing and more.